2019 | Best Places for Lunch in Distillery District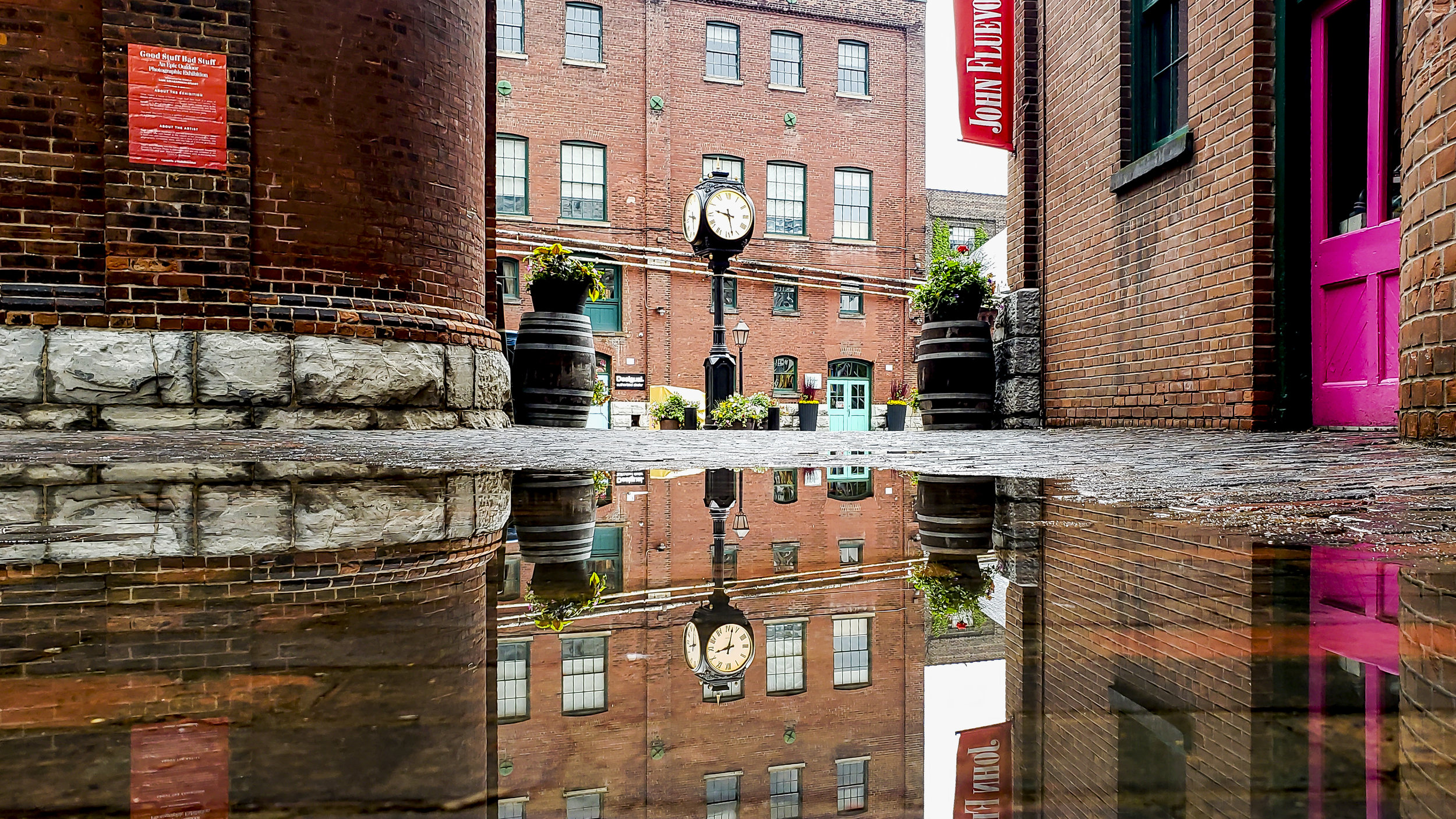 The Distillery District is known to have some of Toronto's top food choices & the lunch options available here are no exception!
We break down some of the best places for you to get a bite to eat to take with you or stay in for lunch:
1.) Wildly Delicious
Offering a wide variety of amazing food, snacks, drinks & cooking accessories, this unique cafe/restaurant has something for everyone!

Be sure to check out the tasting bar for some of the brand's own award-winning sauces!
Popular Order: Beyond Meat Burger & a Cold Beer 🍺
Monday - Thursday: 8am - 7pm
Friday/Saturday: 8am - 11pm
Sunday: 8am - 6pm
2.) Brick Street Bakery
Whether you are looking for something sweet or savoury to enjoy with your lunch, you will be spoiled for choice at Brick St!

They offer a broad selection of hot & cold sandwiches, soups, wraps + more.
Popular Order: Brick Street Club & a Root Beer (with a Portuguese Custard Tart for later 😃)
Monday - Sunday: 7:30am - 6pm
3.) Cluny Bistro & Boulangerie
This boutique French-style Bistro offers two dining options, one for a full dine-in meal & another for grabbing a quick bite to go.

The fresh breads & baguettes that they offer pair perfectly with scrumptious pastries that they have on hand!
Popular Order: French Onion Soup & Marie Antoinette (Cocktail Drink)
Monday - Thursday: 11:30am - 10pm
Friday: 11:30am - 11pm
Saturday: 10am - 11pm
Sunday: 10am - 10pm
4.) El Catrin
Possibly one of the coolest dining experiences in Toronto, El Catrin offer's phenomenal Mexican cuisine alongside superb drinks & a great patio to enjoy your lunch!
Popular Order: Chips & Guac, Baja Tacos & a Margarita 🍹
Monday - Wednesday: 12pm - 11pm
Thursday: 12pm - 12am
Friday: 11:30am - 1am
Saturday: 10:30am - 1am
Sunday: 10:30am - 11pm
5.) Mill St. Brew Pub
Who doesn't love some good old fashioned pub food with a nice pint of beer?!

Whether you are dining inside or out on the patio, you will enjoy a wide variety of options for sharing plates, salads, sandwiches, burgers + so much more!
Popular Order: Pretzel, Fish & Chips and a Beer Flight 🍻
Monday - Wednesday: 11am - 12am
Thursday: 11am - 1am
Friday: 11am - 2am
Saturday: 10:30am - 2am
Sunday: 10:30am - 12am
Let us know in the comments where your favourite lunch destination in Distillery District is :)